WHO WE ARE
Palpac Industries is a US-based manufacturer of foamed plastics (EPS, EPP, & ARCEL). With 50 years of foam molding and fabricating experience, Palpac works with some of the world's most recognized fortune 500 brands across a wide range of markets including appliances, automotive, construction, electronics, food, furniture, medical, military and packaging. Palpac's primary product categories include construction applications, industrial packaging, thermal containers and OEM components.
Our unique range of manufacturing capabilities allow us to produce customized solutions and large volume production. With 70,000 sq. ft. of manufacturing space, shape molding presses with strong cycle times and a variety of other fabricating equipment, we have capacity to fill low-to-high volume orders accurately and quickly. Our staff can assist with design, and we offer a range of other services including foam-to-foam and foam-to-corrugated lamination, adhesive application, assembly, logistics, and warehousing.
For product, market, or service information, please contact us.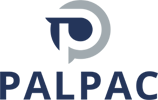 © Copyright 2017

888-890-3938
info@palpacindustries.com
610 N Agner Street, P.O. Box 109
Ottawa, OH 45875